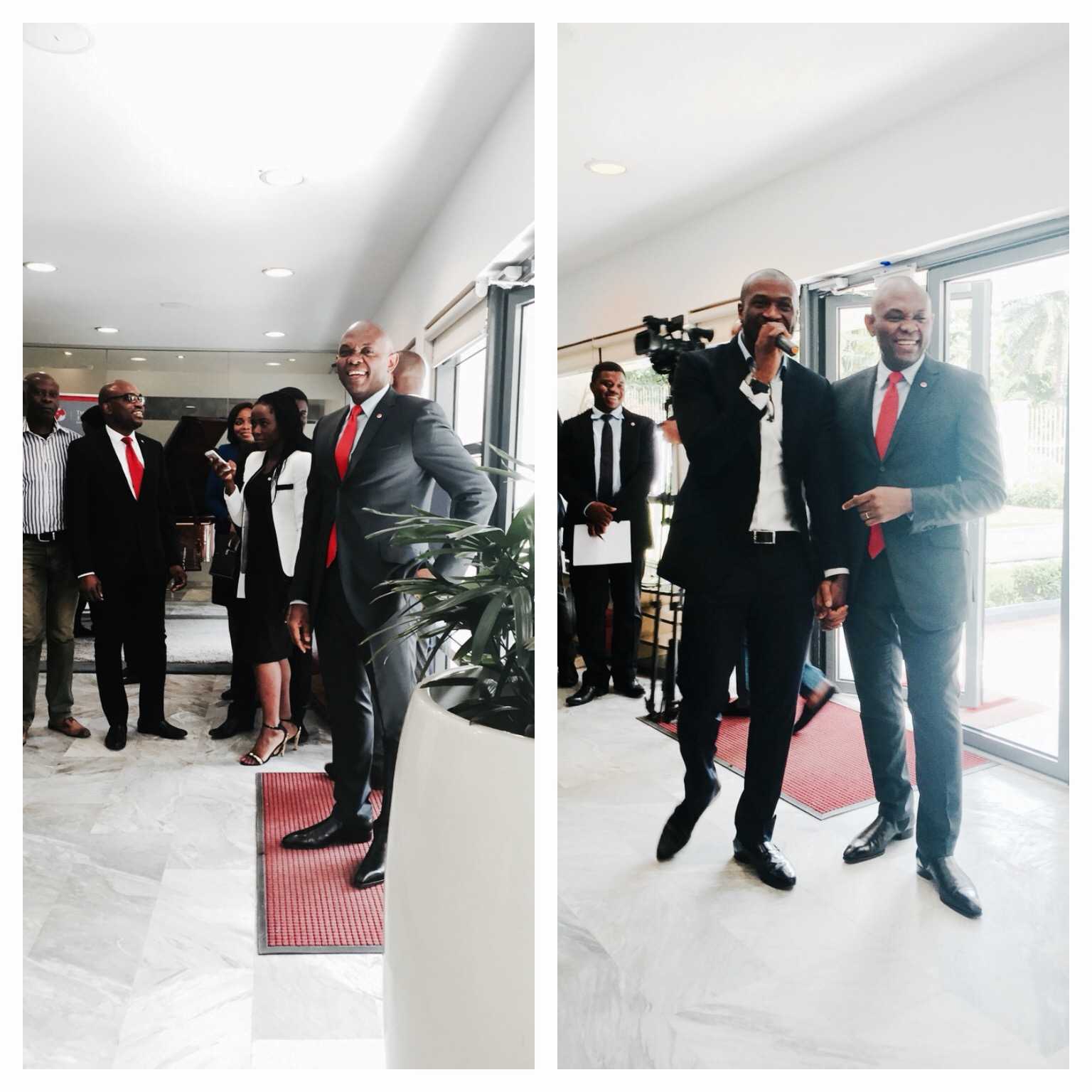 Tony Elumelu one of Africa's richest entrepreneur and a philanthropist turned 52 years on the 22nd of March, 2015. Yesterday, he posted the first photo above which shows him and Peter Okoye of Psquare singing and wrote: 'After today's selection meeting, I walked into a surprise birthday celebration.' He also posted a very inspiring thank you message on his face book page on his birthday. Read the message after the cut........
I thank you all for the touching birthday messages I have received today!

I am grateful to God for what has been a very eventful year, filled with opportunities and growth. It has been a dream to see the fulfillment of some personal ambitions and I am humbled because no milestone could have been possible without God's blessings.

It has always been my belief that the true measure of wealth and significance is not the material wealth we amass, but in the legacy and impact that we are able to make. This is why The Tony Elumelu Entrepreneurship Programme means so much to me.


As I wrote about earlier this week, we are soon to announce the winners of the inaugural 1,000 entrepreneurs and this is a landmark occasion I am delighted to witness around my birthday.

Today, I celebrate my birthday through the empowerment of these African entrepreneurs and I hope that we all extend well wishes to the applicants. We celebrate you all.