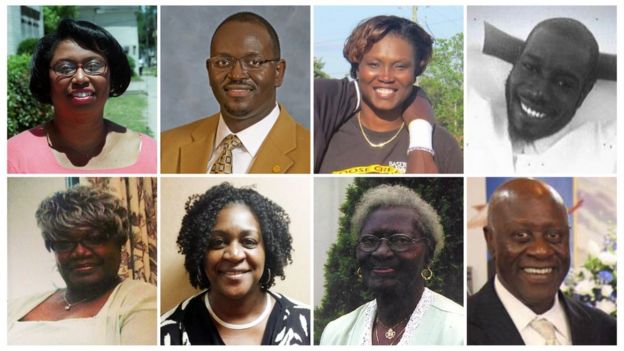 A very tragic incident happened at the Charleston church last week Thursday. Nine people were shot and killed during a Bible study session at Emanuel African Methodist Episcopal Church in Charleston, South Carolina.. Pictured above are victims of the shooting. From left to right top: Cynthia Hurd, Clementa Pinckney, Sharonda Coleman-Singleton, Tywanza Sanders. Left to right bottom: Ethel Lance, Depayne Middleton-Doctor, Susie Jackson, Daniel Simmons Sr.



The first of the funerals for victims of the Charleston church shooting will be held on Thursday in the South Carolina city.
A really sad one I must say. May their soul continue to rest in peace.