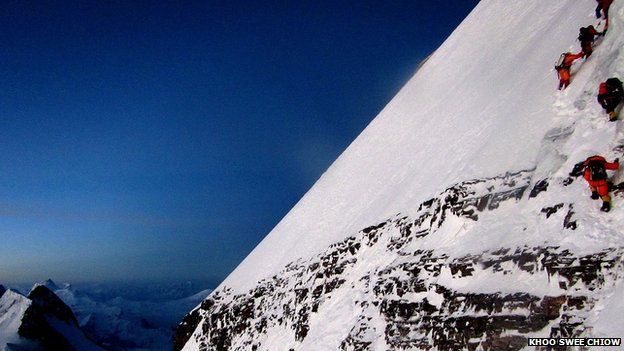 How does he deal with failure?
Another key focus of Mr Khoo's talks is to discuss how firms and business people can best recover from failure.
To do this, he recalls his first unsuccessful attempt to reach the North Pole, back in 2001, which ended in him having to be rescued.Khoo Swee Chiow's adventures are made possible thanks to sponsorship.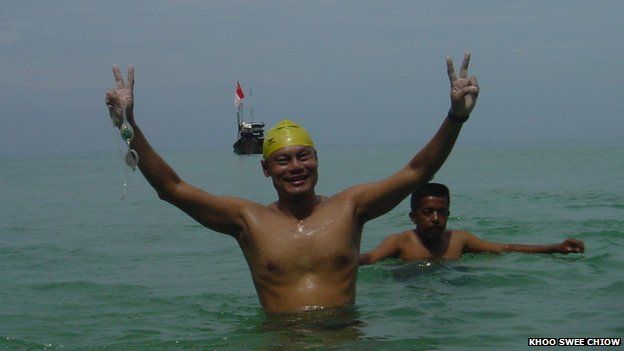 "That was one of the lowest points in my life," he says. "I had frostbite to four of my fingers and had to evacuate. If not they would have got really bad, and I would have had to have them amputated.
"For the following three or four months I was depressed... but it became an important learning point in my life."
Mr Khoo says that after three months he realised that it hadn't been a failure, and instead it had been a valuable practice effort for his next attempt on the pole.
"I knew what went wrong the first time, and how to fix it," he says.
So after persuading most of his original sponsors to back him again, he returned to the Arctic a year later, and that time he did successfully get to the North Pole.
He says: "That is what I say in my talks - when you fail, when you fall down, you are actually getting closer to your goal. You just need to get up and continue."
Dream, Go for it and Never give up. #MotivationalMonday.