#15WaysToBeTheChangeYouWantToSeeInNigeria is an article written by me with the sole aim of inspiring Nigerians to lead and make the difference from where we are. I believe Nigeria can only be built by Nigerians and for us to attain meaningful change and growth, a good number of citizens will have to engineer the change and instigate a behavioral revolution that is capable of taking the country to great heights worldwide. Like they say, "the right attitude is everything."
On Friday, the 29th of May, 2015 is believed to be the beginning of a new era as we left the administration of Jonathan Ebere Goodluck and embraced President Muhammadu Buhari and Vice President Yemi Osinbajo's administration, an administration that have brought so much hope and expectation for positive Change. We can officially say, change has been uploaded to herald the beginning of a new and better Nigeria, a dream we must all embrace and pursue.
If you have been following my articles on this change matter, you will understand by now my objective is to stir or should I say appeal to Nigerians to be a part of making Nigeria a great Nation by making a little shift in our daily behaviors and attitude towards the Nation, and ensure that this "Change" idea is not chimera. Continue........
15WaysToBeTheChangeYouWantToSeeInNigeria (3)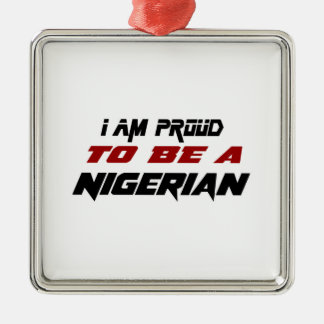 11. Be Nationalistic: Been Nationalistic is having strong feelings of love for and pride in your country, so that you think that it is better than any other. No one else will sing the praises of our Nation, we can't expect South Africans or Brazilians to carry our flags, sing our anthems, play our matches, celebrate our independence, tweet great stuff, treat Nigerians well and speak positive of Nigeria, do we? Nigerians must take pride in this Nation and accord her the accolades we desire to be conferred by other Nations. Believe in the New Nigeria dream, advocate for her good, do right and be right in our homes, offices and on the streets, treasure this land and we will reap of its great treasure anon. We all love those who value us and hang around those who celebrate us. Let's do same for our country, let's value her and celebrate her. Nigeria is what Nigerians see it to be and show it to be. Like the slogan "Good people, Great Nation," we must uphold this Nation with pride and sell Nigeria as a great brand in the community of Nations. #IAmProudToBeNigerian.
12. Be A Voice: Evil thrives when good people keep quiet. Haile Selassie's quote as seen beside said, it is the silence of the voice of justice when it mattered most, that has made it possible for evil to triumph. #BeAVoice is actually a programme on my blog and I had my first edition when a good number of Nigerians via my Facebook page spoke against electoral violence. #BeAVoice4Change will be up soon. Great men like Martin Luther King, Nelson Mandela, Helen Keller etc were people who made a difference by speaking up for a good course for their country. If a good number of Nigerians refuse to keep quiet and speak up for our right to good governance and adequate social infrastructure, we sure can make a difference. #BeAVoice.
13. Engage: – The definition of engagement that fits here, is being involved with something in an attempt to understand them. We can never fully understand the peculiar issues of our Nation and find solutions if we stand aloof. We must find ways of getting involved in various programme, politics and industries with the aim of having an all-inclusive agenda that instigate growth and development. Politics, NGOs, Community development, been the change you want to see in Nigeria is a course we must all run for the betterment of our lives and society. I end this point with this quote, "Don't ask what your Nation will do for you, ask instead, what you can do for your Nation."
14. Buy Nigerian: Nigeria is accused of being a highly consuming Nation and very low in productivity. While there is nothing wrong is consuming, everything is definitely wrong with zero or low productivity. It is also a truism that our consumption of imported goods is colossal while our patronage of made in Nigeria goods is epidemic. In the pursuance of bettering our economy and increasing our productivity as a Nation, the Olusegun Obasanjo presidential administration banned the importation of a myriad of foreign goods. In his statement, while appealing to Nigerians and friends of Nigeria to patronize locally, made goods, President Obasanjo noted that "charity, they say, begins at home. If you do not buy your own goods, how do you convince others that they are of high quality? As someone who patronizes made in Nigeria goods with pride, I can publicly attest to the fact that they are just as good, if not better than imported variants." The aftermath of the ban only increased smuggling in of foreign goods and had no positive impact on improving Made in Nigeria goods. This was largely due to in-sufficient policies or plans for industrial growth in Nigeria. Nevertheless, there have been notable developments in the country's Art, Music and Furnishing industry. We have witnessed a boom in made in Nigeria Fashion, Music, Movie, Furnishing etc. However, we are still toddling in Tech, Textiles, Agricultural and Petroleum product production. In 2014 there was a release of a Made in Nigeria car under Jonathan's administration but its success in regards to usability and patronage is yet uncertain.
Applause to the Igbos, who have shown their love for Ëko (Money) by being one of the Nigerian tribes who have engaged largely in merchandise. They are not only good importers, they are also known for the production of their wide range of products called "Igbo Made" or Äba Made, they are the closest we have to China in Nigeria. Though their product is mostly categorized as fake and non-durable, they have helped in making some products affordable for a good number of Nigerians who cannot afford certain foreign products as a result of the cost. If Nigeria has any credit for producing anything, then it is no other product than the said Ïbo Made. With a little support from government and encouraged patronage by Nigerians, I believe Nigeria, not China will be the market to beat. Don't want to sound analytical, my objective is simple, to inspire us to be a productive Nation by promoting and buying made in Nigeria goods with the aim of growing our economy. A peep into Konga, Dealday, Jumia, Payporte, Kaymo and you will be amazed there are seldom too few made in Nigeria products even on our online market. We must stop to depend on foreign aids and aid ourselves as Africans. Patronizing "Made in Nigeria" product is still a far-fetched cry when compared to the number of foreign goods we consume. A Nigerian pastor in an attempt to spur his congregation to great heights in business said, "You are not in business until you are manufacturing." In the same light, we cannot grow economically as a Nation except we become highly productive. We can stir up increased productivity by patronizing already existing made in Nigeria goods, especially those that are of good quality. We have heard of Japan, Italy, Dubai and China, I believe Nigeria should be the next Nation to blaze a trail. Let's promote and patronize that which is ours, with the aim of being the next best world economy. #BuyNigerian.
15. Dream To Make Nigeria Great: Lack of visionary leadership many have said, accounts for the broken-down state of the Nation. Nigeria politicians and recent past leaders have led us with little or no vision for the country. The bible rightly says, write down the vision and make it plain for the people to run with. Vision, not some points agenda that always end up pointless. My focus is not just on leaders but on every Nigerian to become visionary, not just for their ambitions but for Nigeria. Our ultimate goal for success should be for positive impact. Your success has a vital role to play in Nation building. President Jonathan largely said, he never dreamt of becoming a President, could that answer for why he seemed overwhelmed by the position? You must dream to become great in order to make Nigeria great. Have dreams of what you will do when you become president of Nigeria, don't leave it to happenstance and politics. Have a dream for Nigeria, pursue it.
This is the final point of #15waysToBeTheChangeYouWantToSeeInNigeria and it is very key. The moment we become visionless as a result of our inabilities to dream, pursue and succeed, chaos is inevitable. Involvement in crime and other social vices becomes the option for survival. "An idle mind is the devil's workshop", the man who uses unemployment as a reason for staying idle will definitely get the devil to be his or her boss. We were all given a talent by our creator; we were sufficiently endowed with creative abilities for job creation. The best set of people who will make a difference and be the change they want to see are those who have a dream not just to be great, but to make Nigeria great. Success is not an end but a means to an end, and the ultimate end of every success must be geared towards bettering our society. "You are a successful failure, when your success does not better your society/nation." Just quoted myself. I end with this, dream to be great with the aim of making Nigeria great.
· When I become a multibillionaire I will ensure all schools in Nigeria will be well equipped.
· I will own one of the biggest restaurants in the country, and will make sure I offer the best of meals to my client and also ensure I feed at least 5 hungry people daily without charge.
· As a successful doctor, I will build a first class hospital that will give Nigerians the best of healthcare services at an affordable price.
· When I become the President of Nigeria, I will make sure we have constant power supply and create job for every Nigerian.
The right purpose for a vision accelerates its success.
Thank you for reading, with these 15 points of mine I believe, Nigerians are spurred on to be the "Change" we want to see in Nigeria. It's a delight that we have a government whose slogan is "Change", to make this happen we all have a role to play.
Congratulations one more time to President Muhammadu Buhari and Vice President Yemi Osinbajo. I and many other Nigerians pledge to give the best of our support to ensure Nigerians experience positive Change on all level of governance and living.
God bless Nigeria, God bless Nigerians.