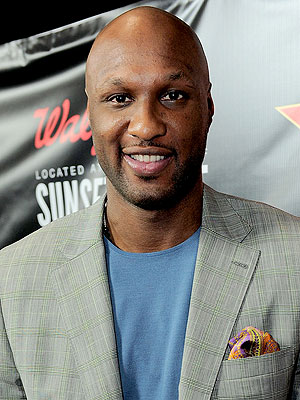 Former Los Angeles Lakers basketball player and Khloe Kardashian's ex Husband, Lamar Odom was found unconscious in his brothel room by a member of the staff Tuesday morning after days of partying and taking herbal Viagra .
According to various confirmed reports, staff of the immediately called 911 and followed the emergency operator's instructions to put Odom on his side when he began spitting up liquid.
It is not known if alcohol or drugs were in his room at the time that he was found.
An ambulance took him to a hospital in Vegas where doctors intubated him.
Initial reports said his prognosis didn't look good but updated reports by the Nye County Sheriff's Department released further details saying that he "was stabilized and transported to Desert View Hospital arriving at 4:16 p.m
Just hours before, Khloe was posing for a sultry lingerie shoot in Beverly Hills, CA as her ex husband was found that same day unconscious at a brothel in Nevada.
But upon hearing the news the 31-year-old is now rushing to be at the bedside of Odom along with her sister Kim and mother Kris Jenner, according to TMZ.