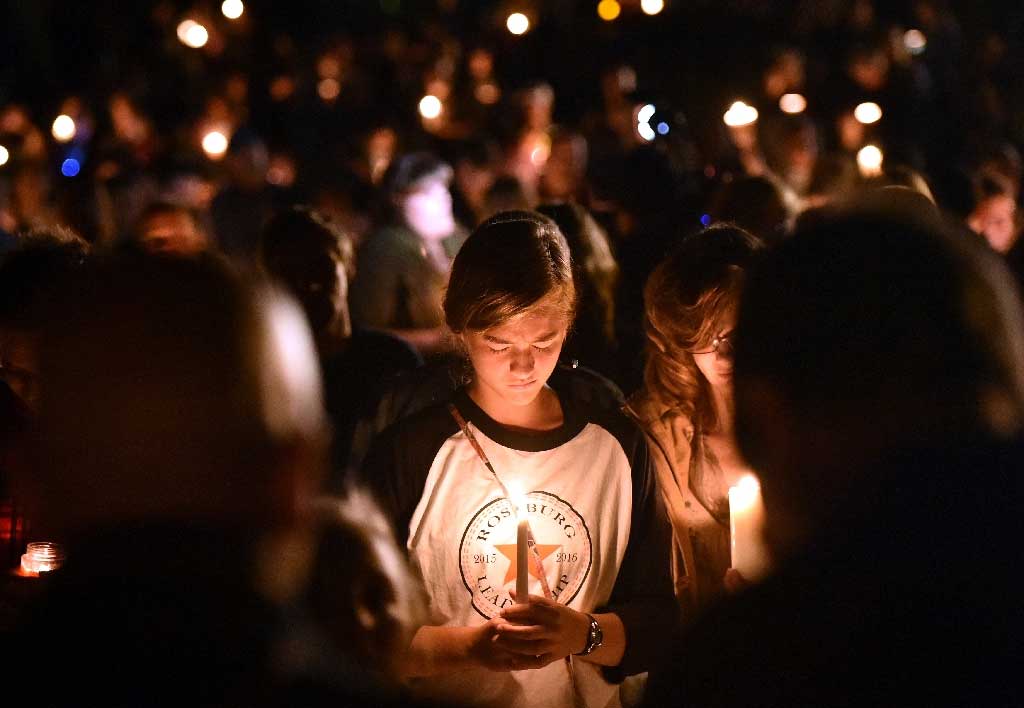 Residents gathered at a Roseburg, Ore., park for a vigil for the victims of a deadly mass shooting. Ten people died and another seven were injured in a mass shooting Thursday at a community college in Oregon, according to the latest police briefing.
The crowd gathered around 8 p.m. local time at Stewart Park in the city, which is about 290 kilometres south of Portland. Many people held up candles as the hymn "Amazing Grace" was played.
More photos after the cut.......
Read more details about the story
HERE