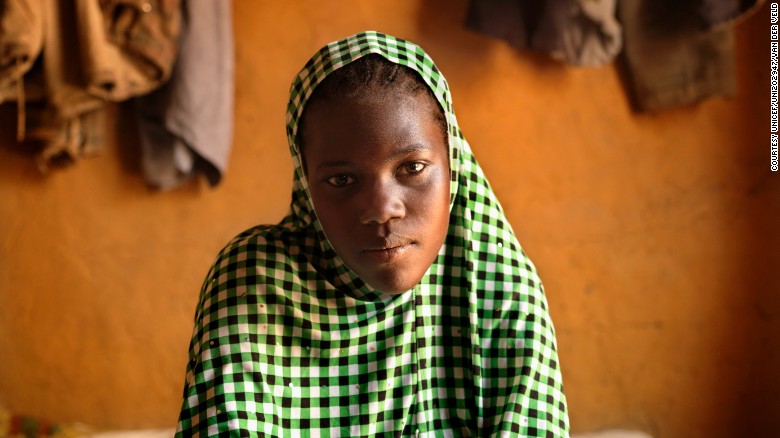 In an alarming new study, UNICEF estimates that the total number of child brides in Africa will rise from 125 million to 310 million by 2050.
Slow rates of reduction and ballooning populations are the main cause of the projected increases.
Early marriage is most prevalent in a vast belt across Africa stretching from Somalia in the east to Guinea in the west.
Click
HERE
to read more on CNN.
When I saw his face I thought: 'I really hate that man'
Fatimetou, 13
Entrenched religious and cultural practices, and limited economic prospects, push girls into the margins and into harmful early marriages.
"When you look at the projected numbers, it is particularly alarming to us because we know the impact on a girl who gets married before the age of 18, the impact on her health, the impact on education, the impact on the whole country," Manuel Fontaine, UNICEF's Regional Director for West and Central Africa, told CNN.
He says the practice feeds into a cycle of poverty that could be broken by focusing on girls' rights and education.
Fontaine adds that the practice is often anchored in cultural tradition, so entire communities need to be mobilized to combat it.