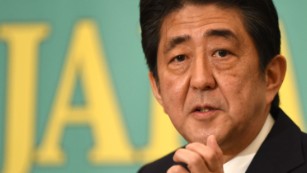 The slowing of economies around the world in both developed and emerging nations is a reminder that we cannot sit back and wait for growth to happen. Instead, leaders must continuously push for reform and innovation, while also being mindful of the global impact that their policies are having.


But with so many challenges facing the international community, what should our priorities be? And how can we work together to turn these priorities into reality? Continue.....

3 surmountable challenges are:
Climate change. The G7 summit is an ideal forum for leaders to coordinate their climate change strategies as we try to draw up an international framework ahead of the U.N. Climate Change Conference (COP21) taking place later this year. I am aiming to set goals comparable to those of the other G7 nations. They are also ambitious, and we believe they are achievable with the technology and measures we are implementing.


Quality infrastructure. To sustain high quality growth that can enhance well-being now and in the future, then developing countries will need high quality infrastructure in place.


In Asia alone there is a need for some $1 trillion per year in infrastructure investment. And while quality new infrastructure might at first seem costly, in the long run it will prove to be more cost-effective, more durable, more resistant to natural disasters, and more environmentally friendly, too.


Health and medicine. Finally, Japan recognizes that one of the best ways to improve conditions in developing countries is to improve health and medical care, something we believe we are well-placed to do with our world-leading medical treatments.