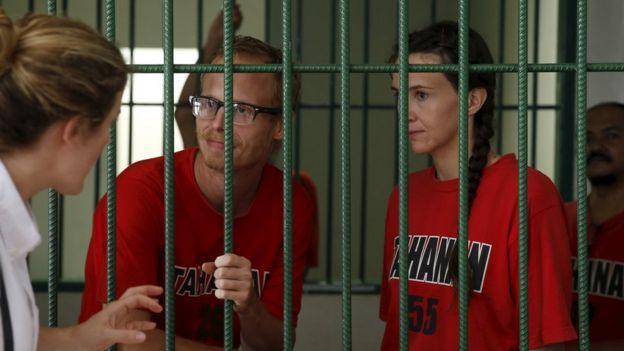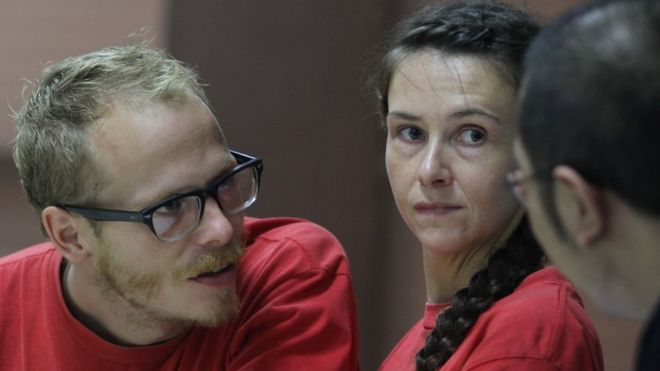 Two UK journalists are facing a prison sentence for allegedly filming a documentary about piracy in Indonesia while on a tourist visa.
Neil Bonner and Rebecca Prosser were arrested by the Indonesian navy off the island of Batam on 28 May and their trial started in September.
The pair are charged with violating immigration laws.
They were filming footage for a National Geographic show about maritime piracy in South East Asia. Continue......
Batam island is just south of Singapore and near the Malacca Strait, an important international shipping lane.
Prosecutor Bani Ginting, in his closing remarks to court, said the two journalists were "legally and convincingly guilty" of misusing their tourist visas for "inappropriate activity".
Indonesian prosecutors are recommending that the pair should be sentenced to five months in jail and pay a fine of more than $3,000 (£1,944).
Their lawyer, Aristo Pangaribuan, told the BBC that what they did was a "misdemeanour" rather than a criminal act.
Journalists wanting to report from Indonesia need a specical press visa,they said. Read more on
BBC News