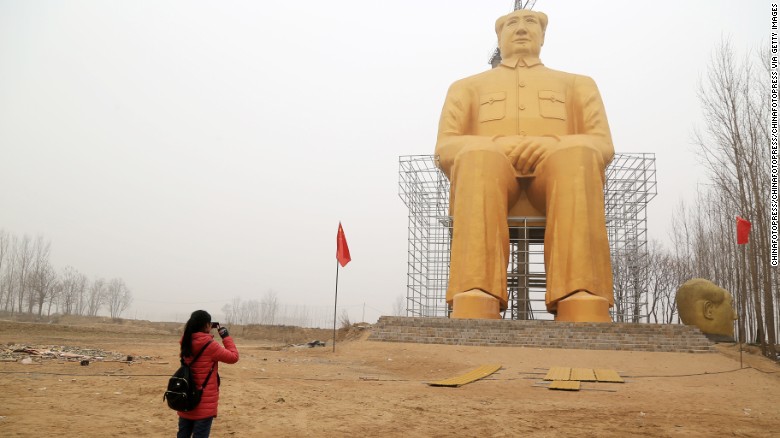 The legacy of Mao Zedong, the founding father of the People's Republic of China, looms large over the country's politics and society.
And now for some villagers in rural Henan province, he's an even more tangible presence -- in the form of a giant gold statue.
Businessmen and some rural communities have chipped in nearly 3 million yuan ($459,000) to build the conspicuous tribute, according to Chinese state media.
It is reportedly constructed of steel and concrete, and painted gold. It was completed in December.
More photos after the cut.......