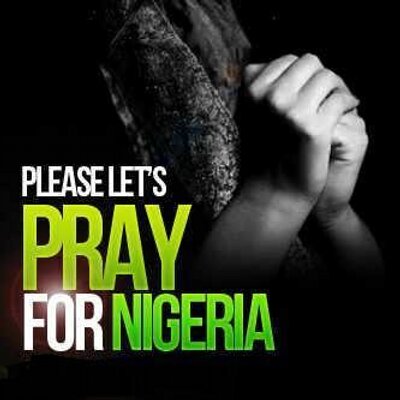 Given our present circumstance and the myriad predictions of hard times for Nigeria in 2016, we must by every means take solace on our knees. It's the only way we can find solutions to the existing and envisaged problems in our land. Hard times is been predicted for 2016 and am like, as if we've not had enough in 2015.
I refuse to believe the predictions of hard times but I won't be ignorant about it either. I know we can change such predictions on our knees. We did it when it was predicted Nigeria will disintegrate in 2015, we can do it again. Prayer changes everything.
Heavenly father we thank you for another year as Nigerians. We thank you for sustaining and keeping us as a Nation especially in 2015 been an election year, the country was shaken to it's root. We thank you because you used men and mercenaries to ensure we didn't disintegrate, thank you God. God as we step into a new year, we ask for peace and prosperity for our land. You alone can and will tackle all the problems of our land and bring us lasting peace and prosperity. Help our leaders and indeed all Nigerians to do what is right for the good of our land. Over turn every evil prediction about Nigeria in 2016 and let your good plans for Nigeria prevail. I join hands with every Nigerian in agreement that 2016 will be a good year for Nigeria. This we pray and receive in Jesus Mighty Name, Amen.
Dear Viewer, do whisper an amen or type an amen in the comment box. For our muslim brethren, you can pray same prayer your way. Our prayers will surely make the difference. #PleasePrayForNigeriaDaily