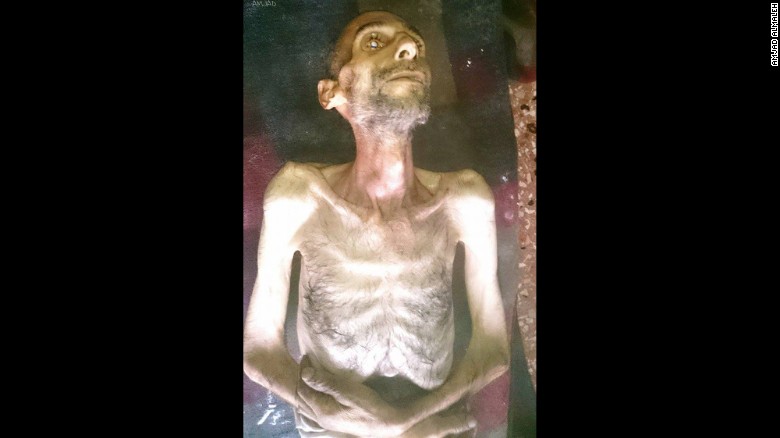 The first shipment of foreign aid since October reached the besieged Syrian city of Madaya on Monday, bringing starving residents to tears at the sight, a United Nations.
According to SANA, Syria's state news agency, 65 trucks loaded with aid supplies entered Madaya and two other besieged towns, Foua and Kefraya.
Four trucks carrying food and blankets had moved into the city by about 5:30 p.m. Monday, the source said. The rest of the 44-truck convoy, carrying medicine and other supplies, was expected to enter the city shortly afterward, the source said.
"It's heartbreaking to see so many hungry people," said Sajjad Malik, the UNHCR representative in Syria. "It's cold and raining but there is excitement because we are here with some food and blankets."
Shocking images of starving residents of the rebel-held city -- under siege by Syrian regime forces and their allies since July -- have drawn international attention.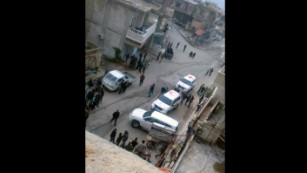 A photo taken by a local councilman shows cars belonging to aid agencies arriving in Madaya on Monday.
The situation has been so dire that a doctor told CNN that he has nothing to give his patients except sugar or salt water. In one video posted by Syrian activists, a skeletal boy, his ribs protruding, says he hasn't eaten a full meal in seven days.
The convoy came from the U.N. World Food Programme, International Red Cross and Syrian Arab Red Crescent and had been positioned at the outskirts of the city. It was set to deliver enough aid to sustain 40,000 people for a month, WFP spokeswoman Abeer Etefa said.
The U.N. source told CNN that an equivalent amount of aid would also enter the regime-loyal towns of Foua and Kefraya, in the northern province of Idlib, which were enduring a similar plight while under siege by rebels. The aid trucks were scheduled to progress through both areas throughout the night, the source said.
But International Red Cross spokeswoman Dibeh Fakhr said the aid will go only so far.
"One short delivery will not be the solution," she said. "What is needed is regular access."