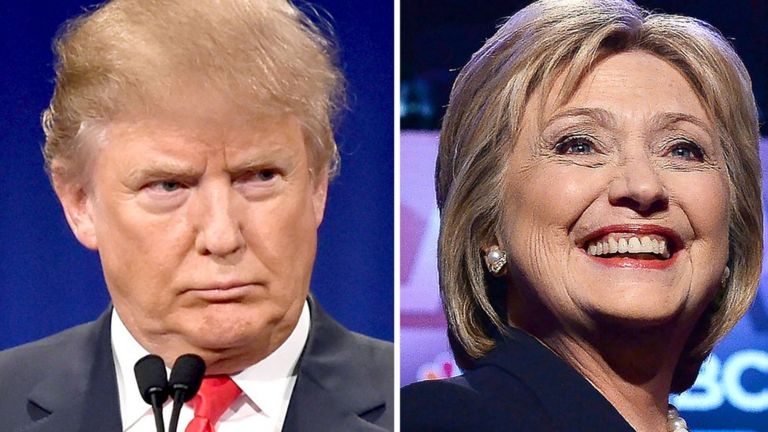 Republican Donald Trump has won two more states, Michigan and Mississippi, in his bid for the White House.
In the Democratic race, Bernie Sanders is on his way to a surprise victory in Michigan, but Hillary Clinton increased her lead with a big Mississippi win.
The Republicans are also voting in Idaho and Hawaii.
The four state contests on Tuesday help choose the candidates from each party who will compete in November's presidential election.
It was a terrible night for Republican Florida Senator Marco Rubio, who came in a distant fourth in both Michigan and Mississippi, days before his must-win contest in his home state.
Mr Trump, a businessman with no experience of elected office, leads the polls in Florida, from where he delivered his victory speech on Tuesday night.
"One of the things I am most happy about is the turnout has been just massive… I think it's the single biggest story in politics today," he said at a press conference in Jupiter.
Media caption'No-one is more conservative than me' says Trump
He also said he would be more presidential than anybody except Abraham Lincoln and that "no one is more conservative than me".
Ohio Governor John Kasich ended in second place in Michigan, which neighbours his home state. He is banking on a win in his home state when the Republicans vote in Ohio on 15 March.
The Democrat Mr Trump is most likely to face if he gets the Republican nomination, former US Secretary of State Hillary Clinton, addressed voters in Ohio after her Mississippi win.
"Running for president shouldn't be about delivering insults," said Mrs Clinton, in a thinly veiled dig at the outspoken Mr Trump.
"It should be about delivering results."
BBC