If complaining were a course, all Nigerians will have a degree in it. If it can build anything, Nigeria will be a great Nation now, but here we are, in the same mess we've been complaining about. Many years later and my(our) complaining have brought us more to complain about. So here is the Game Changer, let's try it the other way. Instead of complaining, let's #BeTheChange and watch out for a different result. Albert Einstein said 'We can't keep doing the same thing expecting a different result.' And Gandhi really did help, when he said 'We should be the change, we want to see in our Nation.'
We all dream to live in a better Nigeria- Good roads, drinkable pipe-borne water, constant power supply, world class education, affordable housing, effective and available health care services, a Nation with visionary leaders, where all our socio-economic needs are met etc. I'd love that too, and yes our New Nigeria dream is possible.
With that in mind, let's begin to walk towards our dream, one step at a time with these 15 easy, super-doable things we can all do everyday to make Nigeria slightly better.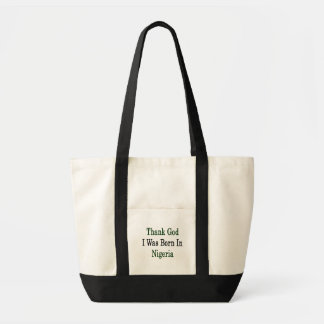 1. Daily thank God for Nigeria- As simple as it sounds, how many Nigerians wake up everyday and say thank you God for my home- Nigeria. As bad as Nigeria seems, it still provide a space on this universe where you call your Nation. Inspite of the things that are not working, they are a several others that are working. The success Nigeria achieved with Ebola control, ensuring that it didn't get to your door step is just one of the several reasons we have to thank God for our dear country Nigeria. For those of us who are dreamers and believers in Nigeria, we see and acknowledge a lot of good in the country and we are mindful to wake up daily and thank God for her. That can make alot of difference. #ProudToBeANigeria. Continue
2. Pray for Nigeria- The worst situation, can change under the power of prayer. I, particularly believe, Nigeria have survived the worse of leadership and circumstance by the making of the many Nigerians who went on their knees in their homes, churches, mosques, communities and prayed for her . #HaveYouPrayedForNigeriaToday - It has great power to bring about the change you want to see.
3. Believe in Nigeria-
Have you ever heard 'If you want to succeed, you have to believe in yourself' and those who tried to motivate us into our dreams also told us 'never to give up on ourselves'. We took those words and now we are living or about to live our dreams, inspite of the many obstacles that is on our way. In the same light, what we see and believe in Nigeria can make all the difference in creating the change we want to see in Nigeria. Don't check out of the country in defeat, like Martin Luther King, believe in the new Nigeria Dream and we will all see it. #YesWeCan.
4. Respect Nigerians- From our family members, to our colleagues, to our staff, to our customers, to even the beggars on the street, you will be creating a lot of positive energy if we just show some respect for one another. Throwing back to colonial days, the 'whites' were like demi gods who were to be feared and respected and the 'blacks' were their slaves. They assumed the class of super beings over us in several ways and some even said God was in a better mood when He created the whites, Lol. Pre-colonial, 54 years later and that perverted view is yet to be totally erased. Accepted, they are way ahead of us in modernization but they are as human as we are and we must place greater values on ourselves. Celebrating our uniqueness as we forge ahead to make the Nigerian brand the best, will earn us high international regard and we will be proud to pull out our green passport, wherever we are. That can make all the difference for the change we want to see in Nigeria. #ProudToBeANigeria.
5. Keep Nigeria Clean: Took a trip to Cotonou few years ago and the very first thing that caught my attention was a clean, very busy and sandy area. It was an unbelievable sight for me. I commend Gov. Fashola of Lagos State for all he has done to make Lagos a cleaner place. My commendations also to Mallam El-rufai for all his relentless effort during his tenure as the FCT Minister to clean up the city. Outside leadership influence and enforcing of environmental laws, we can influence our Nation positively, if we make communal efforts in keeping it clean. My Pastor have done well in fostering that course, to the point that, I feel like i am breaking the 11th commandment if I dare try to throw a wrap of anything on the street. Loads of Nigerians, throw trash out of their cars on major roads and litter our streets without a care. We engage in wrong practices we dare not try overseas, for fear of arrest or deportation. We arrive Nigeria to sing the praise of a cleaner and more organized foreign Nation, but we are not willing to apply the same rules in our own motherland. Just by refusing to throw trash carelessly and advocating for same in little ways, we have gone ahead to #BeTheChange.
I told you, there were easy steps. Things we can all do without loosing any time or sleep, and still achieve so much in building a better Country. Part 2 and 3, will each feature 5 other ways. It will get more interesting.
Don't forget to #BeTheChange you want to see in Nigeria.
God bless you, God bless our country Nigeria.