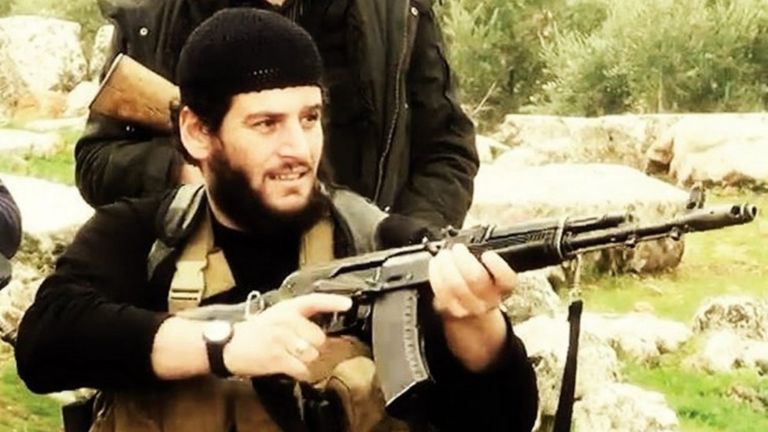 The chief strategist of the Islamic State group, whose calls for attacks against the West during Ramadan led to mass bloodshed, has been killed in Syria, IS-affiliated media say.
The Amaq news agency said Abu Muhammad al-Adnani died in Aleppo province.
The Pentagon said an air strike had targeted Adnani in the town of al Bab and the results were being assessed.