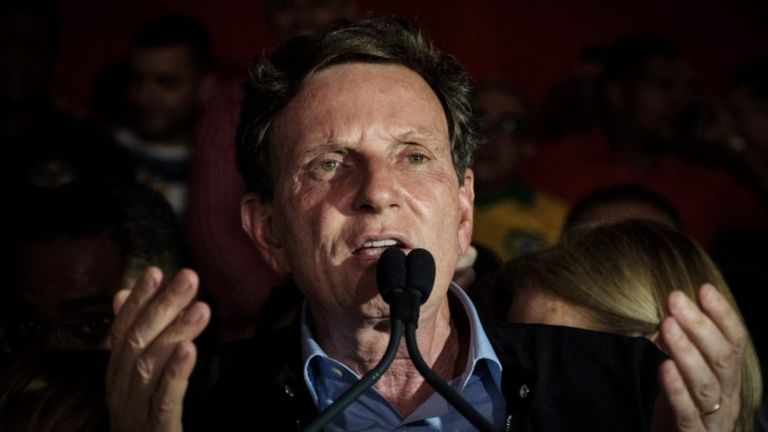 A Brazilian evangelical pastor, Marcelo Crivella, has been elected mayor of Rio de Janeiro in the second round of municipal elections.
He won easily, beating left-wing candidate Marcelo Freixo by a margin of nearly 20 percentage points.
Mr Crivella has promised to bring law and order and basic sanitation to Rio's poorer neighbourhoods.
His victory shows the growing influence of evangelical politicians amid voter anger over a corruption scandal.
Marcelo Crivella is a bishop in the giant Universal Church of the Kingdom of God, founded by his billionaire uncle, Edir Macedo - the main Pentacostal denomination in Brazil.
BBC