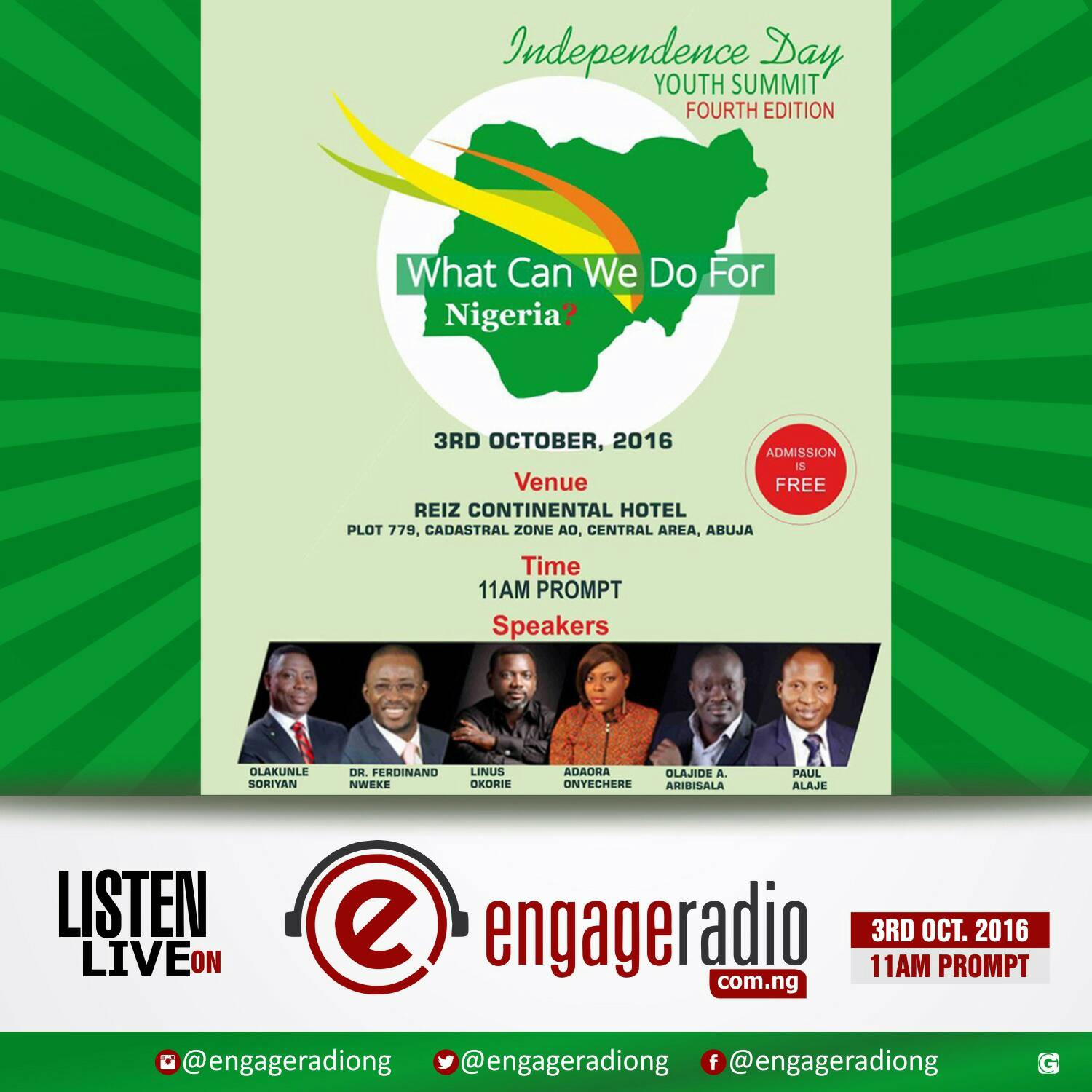 Nigeria celebrated her 56th independence on Saturday, October 1st 2016. To commemorate the event, an Independence Youth Summit with caption. "What Can We Do For Nigeria" was held at Reiz Continental hotel on Monday, the 3rd of October, 2016.
Outlined below are life and nation shaping quotes from well seasoned speakers at the event who include, Dr. Ferdinand Nweke, Olakunle Soriyan, Linus Okorie and host of others.
Never design any policy or principle without thinking of posterity

Don't make excuses, make efforts

The way to do something for Nigeria is to do something for yourself

We will not be able to solve Nigeria's problems if you are not active in politics or leadership.

We can not pray recession away, if we do not something about it.

When we import we give away our monies and jobs.

When we produce what we consume we create jobs.

Solving problems is not in the multitude of blame game but in taking responsibility.

If you can become dugged, what you are afraid of will become afraid of you.

Sincerity is not a factor of production, responsibility is the name of the game.

The solution to Nigeria's problems is not in aso rock or government, it's with you and I.

Do not seek to be recognized, seek to be better.

The only beautiful thing I can do for Nigeria is to become excellent in what I do.

If you strive to get better, you become a bride for Nigeria.

What you can do for Nigeria now is to re-invent yourself, read two books a week.

Get your PVC and engage in politics.