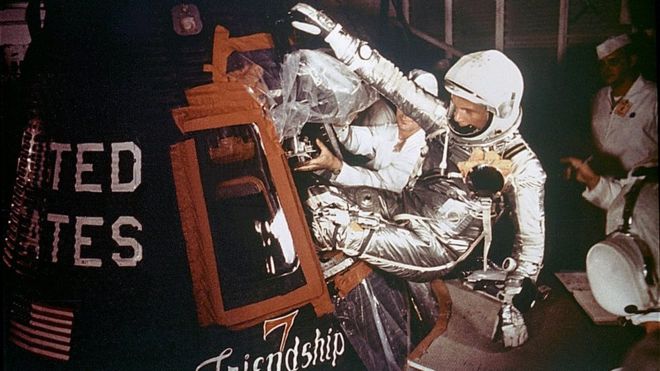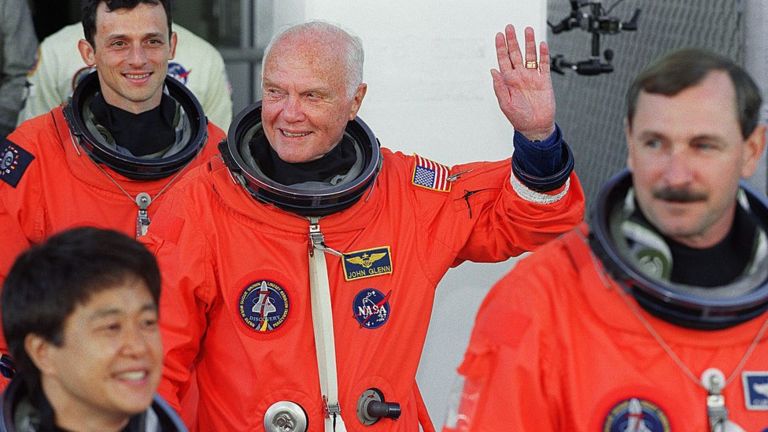 Former astronaut John Glenn, the first A
merican to orbit Earth, has died at 95.
The ex-Marine and US Senator had been in hospital in Columbus, Ohio, for more than a week and died surrounded by his children and wife of 73 years.
Glenn is best known for circling the earth in 1962 aboard the Friendship 7 space capsule.
His achievement marked the moment the US caught up with the Soviet Union in manned space exploration.
Glenn is expected to be buried at Arlington National Cemetery, Virginia.
"Though he soared deep into space and to the heights of Capitol Hill, his heart never strayed from his steadfast Ohio roots. Godspeed, John Glenn!" Ohio Governor John Kasich said in a statement.
After returning to Earth, Glenn was elected in 1974 as a Democrat to the US Senate, where he served for 24 years.
He blazed another trial in 1998 - 36 years after his historic flight - when he became the oldest man to travel to space, at age 77.
The only son of a plumber and schoolteacher, Glenn was born in 1921 in Cambridge, Ohio.
His father would recall how the boy used to run around the yard with arms held wide, pretending to fly a plane.
Glenn retained a lifelong love of flight and was piloting his own aircraft as recently as five years ago.
He married his childhood sweetheart, Annie Castor, and they had two children, David and Lyn.
Glenn's wife still has the $125 diamond engagement ring he bought for her in 1942.
He became a combat pilot, serving in World War II and the Korean War before joining America's space agency.