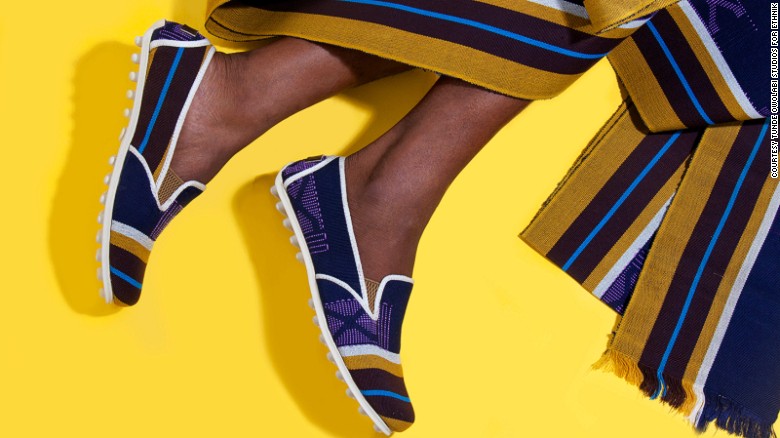 Now, designers are reinventing ancient Yoruba crafts for their modern creations.
Nigerian fashion brand Ethnik is using Aso Oke, a traditional Yoruba weaving technique, for contemporary designs.
"Every piece of an Ethnik product is art," says founder and creative director Tunde Owolabi, who set up the company in Lagos in 2015.
"This year has been a stepping stone for us, because we've been able to establish Ethnik as a strong brand."
The fabric is inspired by Yoruba design. Packed with vivid, blue, yellow and red patterns, Ethnik's sneakers, bags and smartphone cases are a way for their customers to connect with their heritage through fashion, Owolabi says.
"We are creating a movement of people who want to identify themselves with where they are from."
The hand-weaving technique has been passed down from generation to generation, a tradition Owolabi hopes his venture will help revive.
"It's all about sustaining and reinventing the culture and making sure that it doesn't die."
"I needed to find other ways of using Aso Oke and making it more appealing to young people, because after the weddings, after the ceremonies, people don't wear Aso Oke any more," Owolabi says.
More photos below: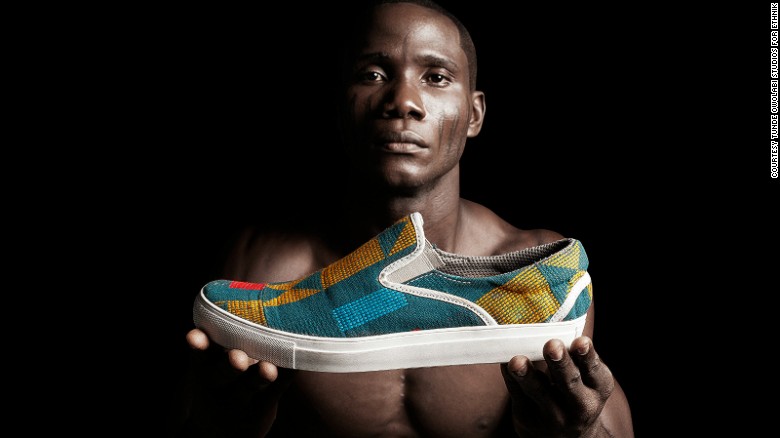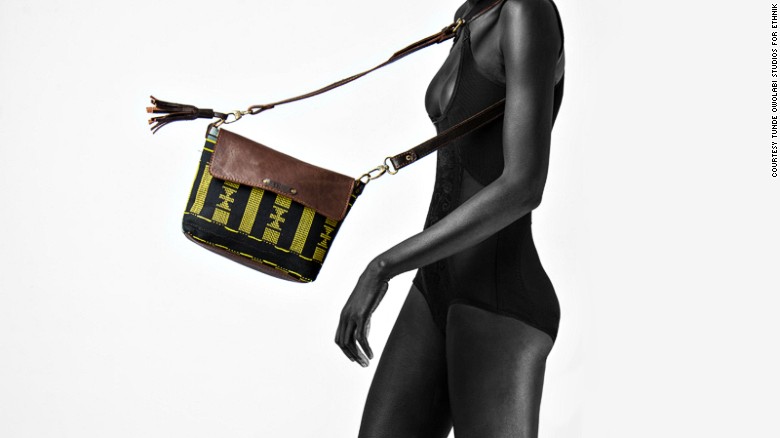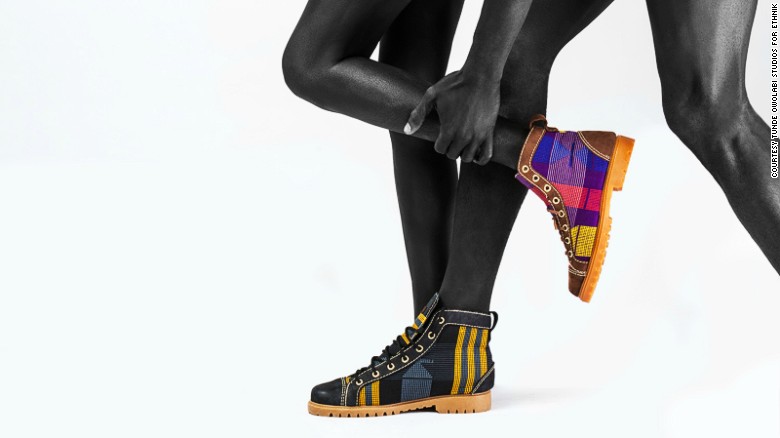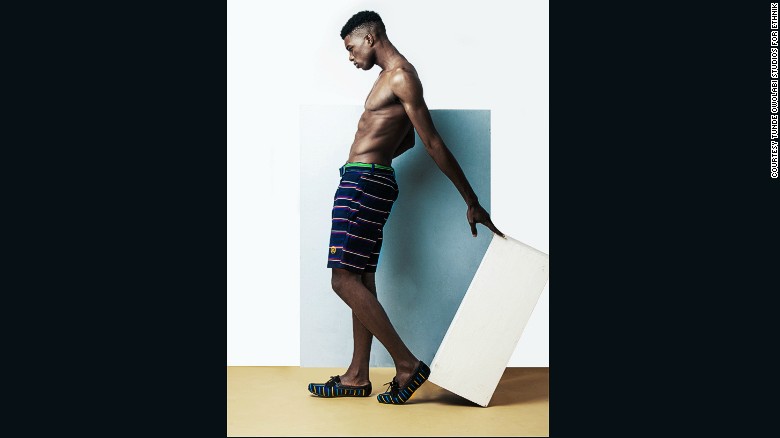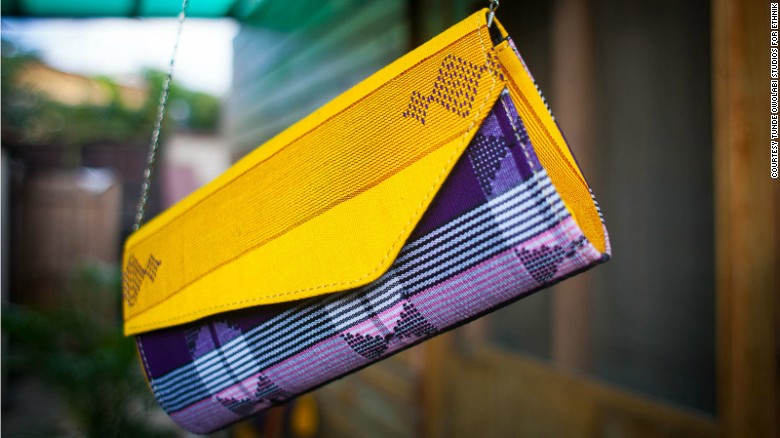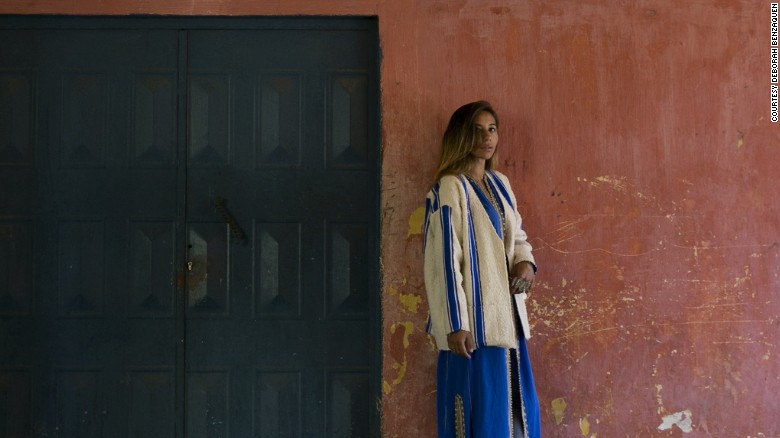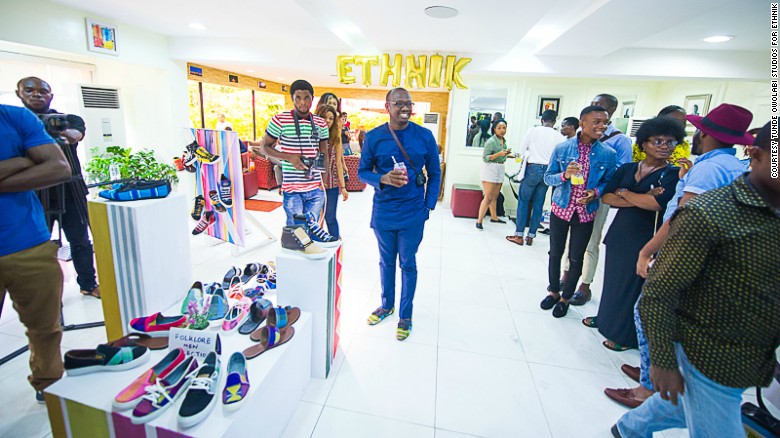 Tunde Awolabi pictured in the middle.
#ProudlyNigeria #AfricaShines