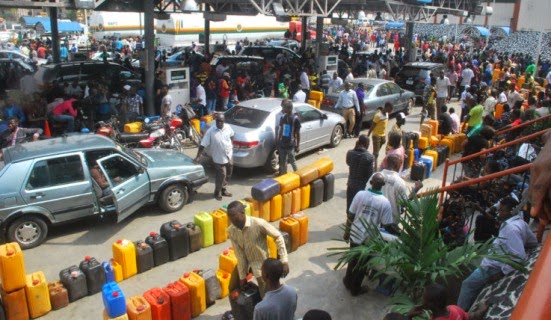 Nigerians may be in for a round of fuel scarcity this new year, as marketers have stopped importation of the product. Marketers under the aegis of Depot and Petroleum Products Marketers Association (DAPPMA) said that the N660 billion debt owed them by the Federal Government for products already imported, coupled with interest on bank loans had been their major hindrance to petroleum importation.
According to the Executive Secretary, Mr Olufemi Adewole, most marketers had stopped importing fuel due to government's refusal to pay outstanding debt owed. "The inability to pay or service the loans has not only stalled further importation of fuel but is threatening the operation of the affected banks and the nation's financial industry at large.
"Foreign exchange remains another big challenge. We don't have forex to import the product. For now landing cost on petrol stands at about N145 due to high forex rate which poses serious concern for marketers as regards the price to sell the product," he said.
According to Adewole, most marketers now depend on the Nigerian National Petroleum Corporation, NNPC, for imported petrol. "We now buy from NNPC and our selling price will depend on the price given to us. The huge debt owed marketers had eroded our operating fund. We are appealing to government to urgently pay our outstanding debt which is long overdue.