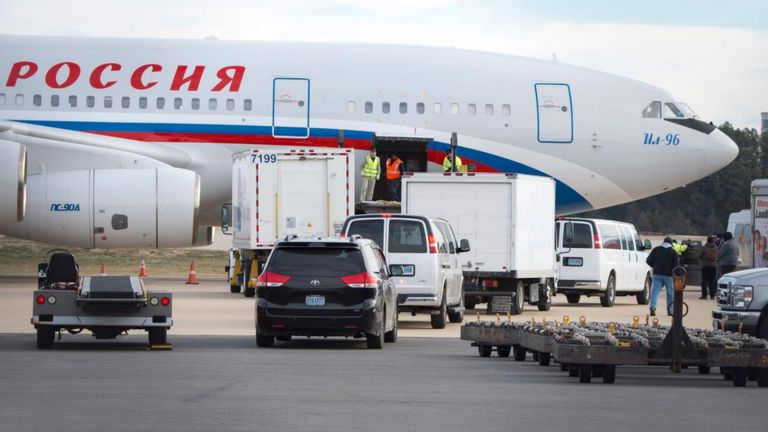 Thirty-five Russian diplomats expelled from the United States by President Barack Obama have left the country, Russian news agencies report.
An embassy official said the plane had taken off with all the affected personnel and their families aboard.
Mr Obama ordered the expulsion in response to alleged hacking of the US Democratic Party and Clinton campaign during the 2016 presidential election.
President-elect Trump has promised a revelation about the allegations.
A spokesperson for the Russian embassy in the US, quoted by the TASS news agency, confirmed the departure of the plane from Washington on New Year's Day.
The aircraft was part of the Rossiya airline's special flight detachment group - the carrier for the president of Russia and other government officials.
Mr Obama's order had given the affected diplomats just 72 hours to leave the country.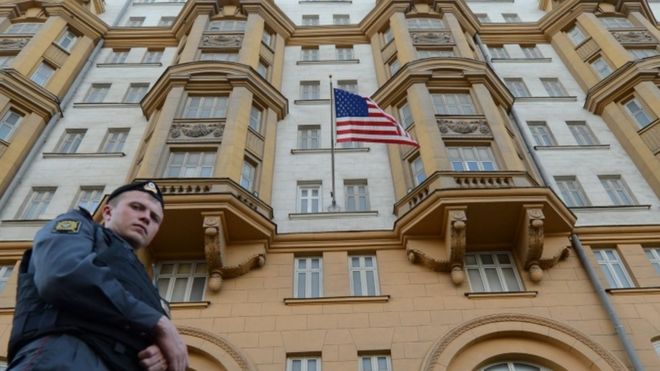 Russia took no action against US diplomats at embassies there
Russian president Vladimir Putin had been expected to respond in kind, with the expulsion of US diplomats from its territory.
However, he later said he would not stoop to irresponsible diplomacy, but rather attempt to repair relations once Donald Trump takes office.
Mr Trump praised the decision as "very smart".