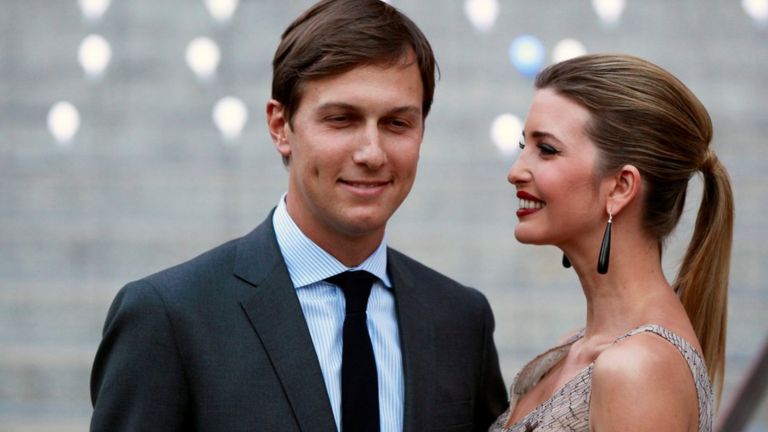 President-elect Donald Trump has named his son-in-law, Jared Kushner, as one of his senior White House advisers.
The 35-year-old played a key role in the presidential campaign and his new White House job will cover both domestic and foreign policy.
Mr Kushner, who is married to Ivanka Trump, is a property developer with a wide range of business interests.
Democrats immediately called for a review of the appointment, citing nepotism laws and potential conflicts.
Members of the House Judiciary Committee urged the Department of Justice and the Office of Government Ethics to step in.
Earlier, Mr Trump hailed his son-in-law as a "tremendous asset" and he was proud to give him a "key leadership role" in the administration.
The New York businessman will be inaugurated as the 45th president on 20 January.
Members of Mr Trump's team have argued that a law barring officials from giving government jobs to relatives does not apply to White House positions.
There are also federal ethics laws that mean government employees cannot profit from any businesses.